武道歴史へようこそ
Welcome to Martial arts History
Link to the website of the club I go to: OSTMA Martial Arts.
The website is in Pre Alpha stages-expect lots of missing items
Image of fighting skill: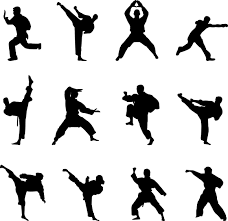 Fast facts:
These kinds of fighting skill are all from China,Korea and Japan
Karate translates to empty hand so no wepons are used in this style
It improves the lifes of those suffering with ADHD allowing them to concentrate and release energy that was built up
Many people consider Bruce Lee to be the most influential martial artist in history. Why? Because he's responsible for introducing Chinese martial arts to the entire world!